There is no certainty that we're in here, but it looks very promising. In any case the inventor is well familiar with PicoP. I'm still working to figure this out.
Patents listed below merely seem to be related, and possibly are we don't KNOW anything yet.
WIBU -- Hands on with Hololens
Interview with Inventor --- Kipman... this is good
Kipman Inventions with PicoP <--- all mention Microvision's PicoP display. Before you get TOO excited, they also mention other display systems -- as shown just below.
From a patent. I've seen this particular paragraph in several similar patents:
"
Microdisplay
120
projects an image through lens
122
. There are different image generation technologies that can be used to implement microdisplay
120
. For example, microdisplay
120
can be implemented in using a transmissive projection technology where the light source is modulated by optically active material, backlit with white light.
These technologies are usually implemented using LCD type displays with powerful backlights and high optical energy densities.
Microdisplay
120
can also be implemented using a reflective technology for which external light is reflected and modulated by an optically active material. The illumination is forward lit by either a white source or RGB source, depending on the technology.
Digital light processing (DLP), liquid crystal on silicon (LCOS) and MIRASOL® (a display technology from QUALCOMM, INC.)
are all examples of reflective technologies which are efficient as most energy is reflected away from the modulated structure.
Additionally, microdisplay
120
can be implemented using an emissive technology where light is generated by the display. For example, a PicoP™-display engine (available from MICROVISION, INC.) emits a laser signal with a micro mirror steering either onto a tiny screen that acts as a transmissive element or beamed directly into the eye (e.g., laser)
."
What I would call a strong connection between Microvision and Hololens coming from a LinkedIn Profile: I won't post the person's name, or any more detail than this, but this was from a single profile, and copied consecutive lines...
*****
– Present (7 months)

Redmond, WA
– (1 year 2 months)

Redmond, WA
– (1 year 10 months)

Redmond, WA
• Currently leading a cross-functional team in the design and development of the 3rd generation PicoP® system, including system requirements, product definition and program schedule.
• Forming relationships with new suppliers and customers through technical engagement around next generation products.
*****
Microsoft Hololense Site & video

Related article on Business Insider
In Time Magazine
Related article from Forbes
"
Interesting gaming image that show a potential "expanded living room."
Well, followers of Microvision know how this can happen.
Our Second totally new product... bringing the experience into the room. Place your digital content into your world. We're not talking Virtual reality. we're talking beyond digital borders.. beyond screens Windows holographic.

Beyond the screen ... windows holographic... more immersive ways to play...

"from the little screens to the big screens... to no screens at all."
Hololense available in the windows 10 timeframe .....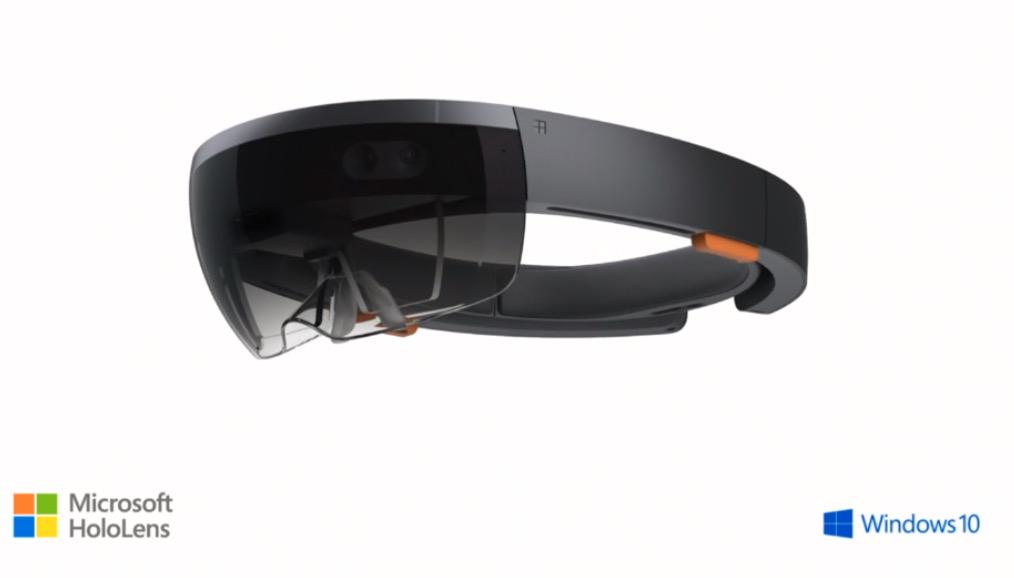 Near Eye displays summary
Microsoft Head mounted display patent that mentions MVIS
A patent from 2012
...
"....That said, we're unreasonably excited that a
new Microsoft patent for a "laser-scanning virtual image display"
could actually point to plans for the company to jump into the world of virtual reality gaming..."
Another Patent
......
Citing Patent
Filing date
Publication date
Applicant
Title
US7053519

*

Mar 29, 2002
May 30, 2006
Microsoft Corporation
Electrostatic bimorph actuator
US7888626
May 23, 2006
Feb 15, 2011
Qinetiq Limited
Coded aperture imaging system having adjustable imaging performance with a reconfigurable coded aperture mask
US7923677
Feb 6, 2007
Apr 12, 2011
Qinetiq Limited
Coded aperture imager comprising a coded diffractive mask
US7969639
Feb 6, 2007
Jun 28, 2011
Qinetiq Limited
Optical modulator
US7978189

*

Oct 1, 2010

Jul 12, 2011

Microvision, Inc.

Integrated photonics module and devices using integrated photonics modules

US7986315

Oct 1, 2010

Jul 26, 2011

Microvision, Inc.

Integrated photonics module and devices using integrated photonics modules

US8017899
Feb 6, 2007
Sep 13, 2011
Qinetiq Limited
Coded aperture imaging using successive imaging of a reference object at different positions
US8035085
Feb 6, 2007
Oct 11, 2011
Qinetiq Limited
Coded aperture imaging system
US8068680
Feb 6, 2007
Nov 29, 2011
Qinetiq Limited
Processing methods for coded aperture imaging
US8073268
Feb 6, 2007
Dec 6, 2011
Qinetiq Limited
Method and apparatus for coded aperture imaging
US8089672

*

Dec 19, 2008
Jan 3, 2012
Asml Netherlands B.V.
Array element device control method and apparatus
US8229165
Jul 27, 2007
Jul 24, 2012
Qinetiq Limited
Processing method for coded aperture sensor
US8355013

Jun 10, 2011

Jan 15, 2013

Microvision, Inc.

Integrated photonics module and devi

ces using integrated photonics modules